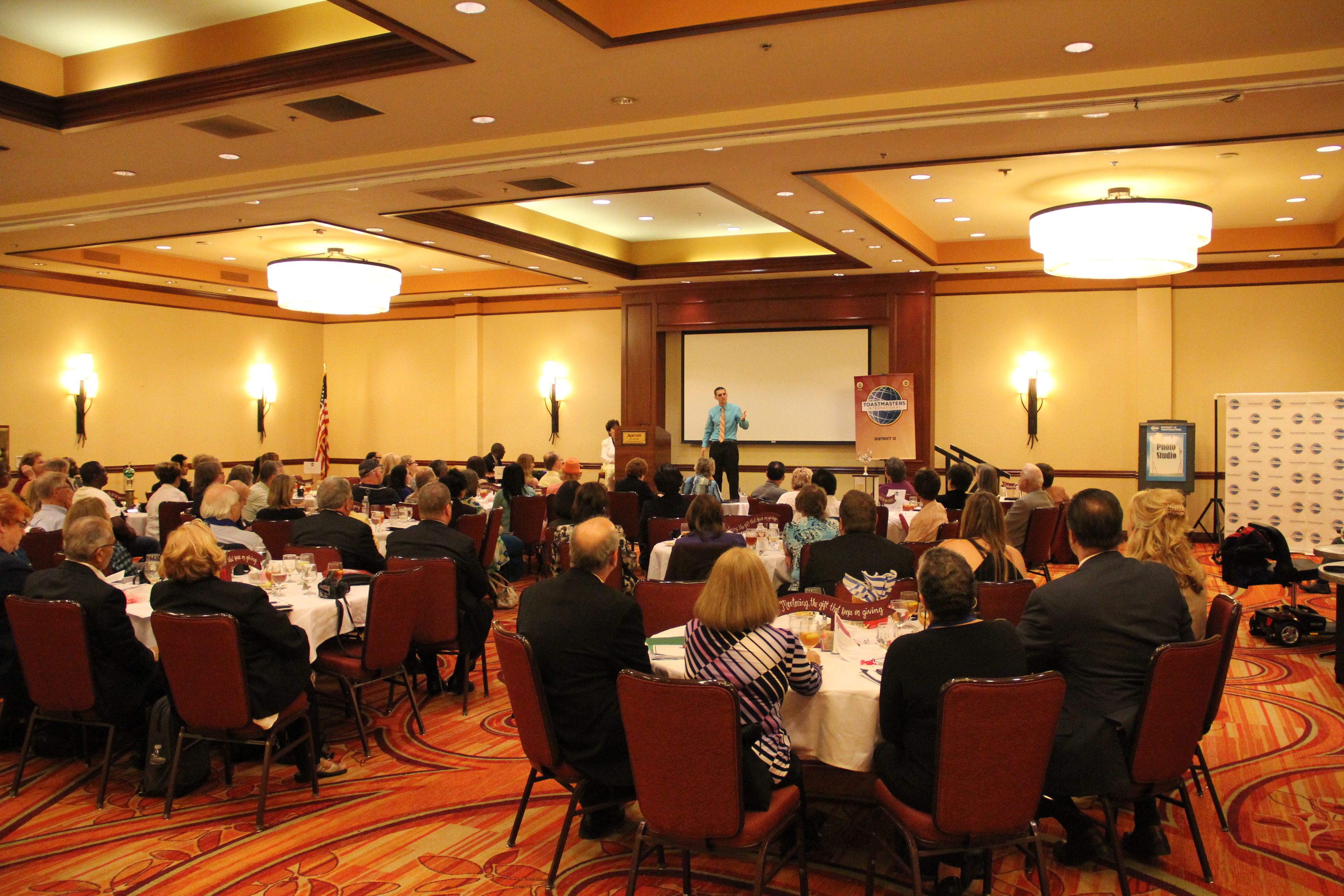 (Me blabbing during the 2015 Toastmasters International Speech Contest)
I'm just a guy who stumbled into the art of public speaking. I never in one and a half million years would have imagined that I'd be speaking in front of an audience, let alone speaking competitively.
My early experiences in public speaking scared the hell out of me. I'm not messing around. The feeling I got when speaking made me dreadfully sick to my stomach, even painful–mentally, emotionally, physically, you name it. But, the change in mindset and the self-growth that came as a result of overcoming this fear has been life-changing. I'm talking about a belief in myself.
The goal of Tactical Talks is to build confidence in as many people as possible so that they can accomplish any goal in life (public speaking is a means to an end). Everything starts with a belief in yourself, a sense of self-confidence that cannot be trifled with. Overcoming the fear of public speaking can give that to you as well. That's why I'm so dang passionate about this. Find out what the hell I'm talking about in this in-depth post.
My goal is to help the human race overcome the fear of public speaking with as little pain as possible. That's my mission.
---

"We were so lucky to have Matt Kramer speak this year to a group of 80 undergraduate business students, as a part of the 2015 Entrepreneurship Panel at San Diego State University! Matt's conversational, yet energetic, presenting style, not only educated the students, but entertained them as well. Matt shared personal stories with the students underscoring the vital importance of public speaking, not only as a necessary means of communication, but as a way to build confidence and develop critical thinking skills. Matt Kramer is a gifted and effective public speaker!"
 – Tanya Hertz, M.B.A.
Professor of Entrepreneurship and Management
College of Business Administration
SAN DIEGO STATE UNIVERSITY