The Perfectionist's Guide To Public Speaking
How To Crush Fear, Ignite Confidence And Silence Your Inner Critic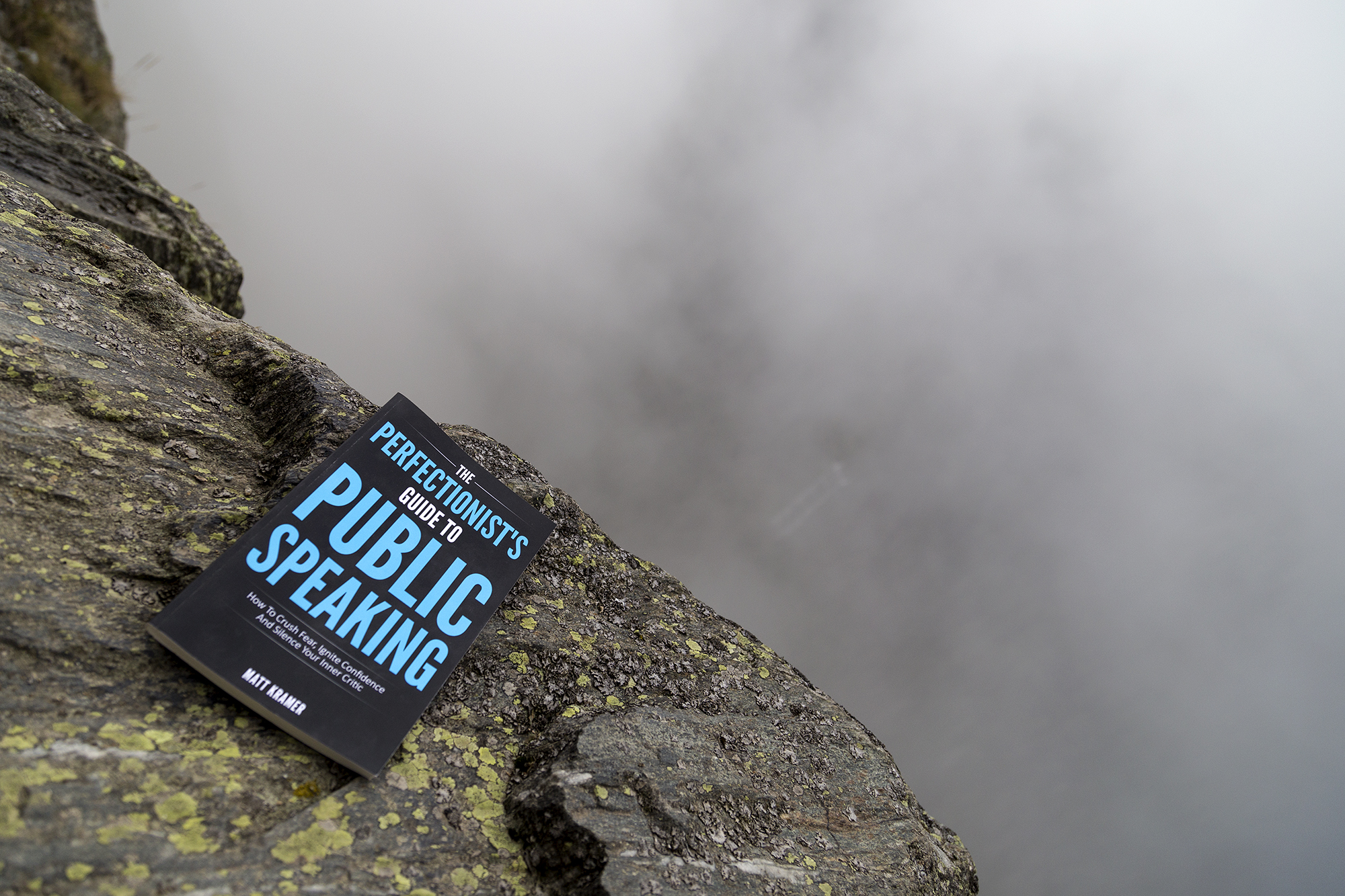 Head over to Amazon and pick up your copy!

---
"The advice is straightforward and valuable. I enjoyed the tone and think it hits the target dead on for nervous speakers."
— Matt Abrahams, author of Speaking Up Without
Freaking Out
Here's What's Inside…
8 Powerful Methods to calm nervousness right before a speech

How to avoid forgetting what to say, and one thing you should NEVER do...

The secret to winning the war against your inner critic...

How to thoroughly prepare for your next presentation...

The most effective way to stop saying ah, um, and other filler words...

How to construct a presentation from nothing but a blank slate...

How to deliver: From your seat to the final call to action...

And MUCH more!
About The Author
Matt Kramer is a speaker that was terrified of merely standing in front of an audience, let alone having to actually speak. Since overcoming this fear he's done things he never thought possible including winning multiple competitive public speaking contests, becoming the President of a Toastmasters club and now serving as a mentor for new Toastmasters clubs. Matt has even spoke at one of the top universities in Southern California (SDSU), and he continues to speak to youth about the importance of facing their fears.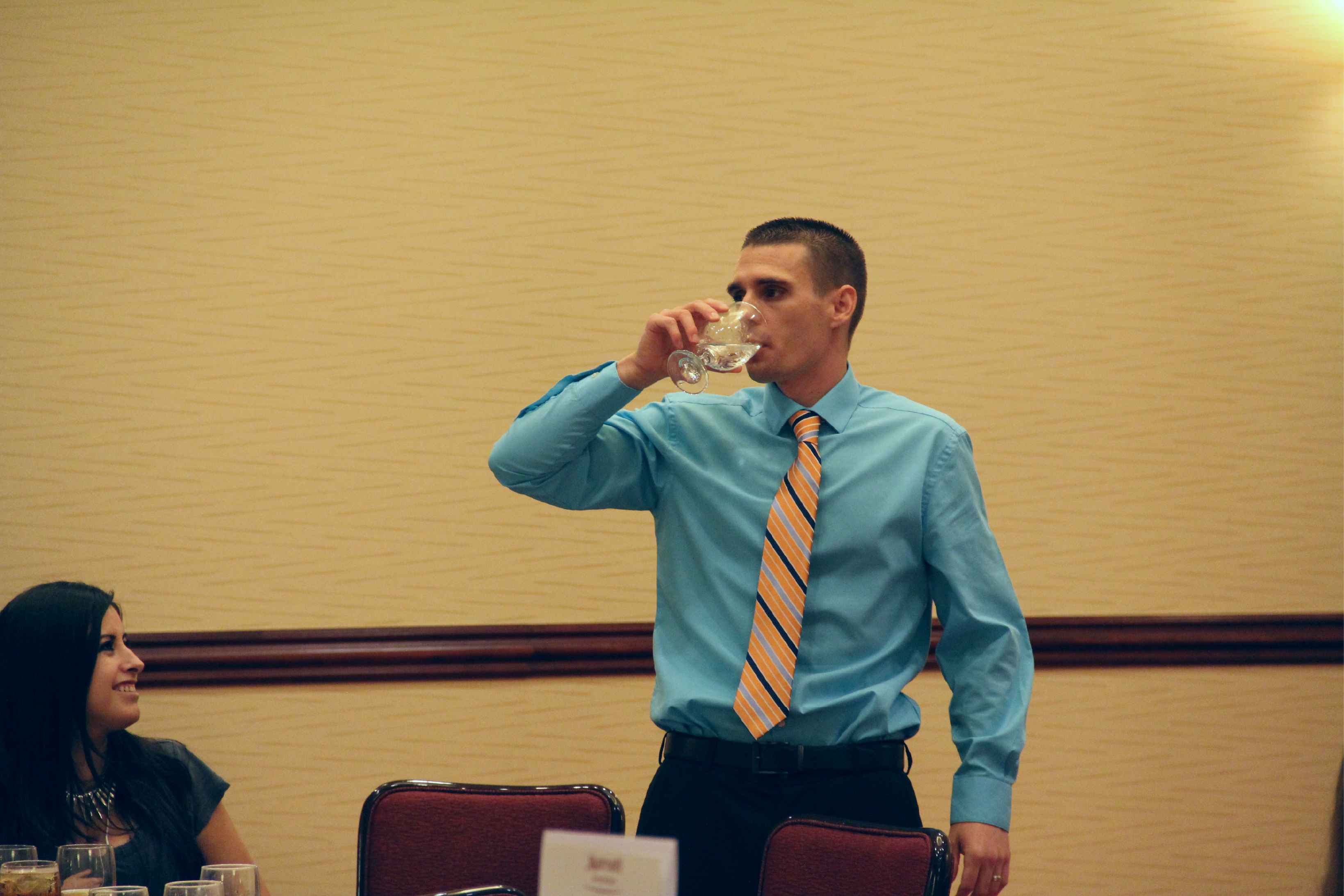 What The Experts Are Saying…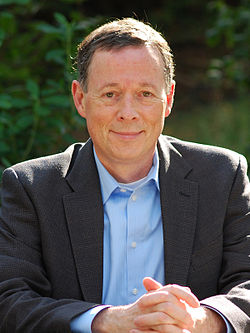 "Whether you're a perfectionist or not, to overcome your fear of speaking in public read Matt Kramer's The Perfectionist's Guide to Public Speaking. It's a thoroughgoing, useful, fun guide to this basic terror we all face."
— Nick Morgan, author of Power Cues and President of Public Words, Inc.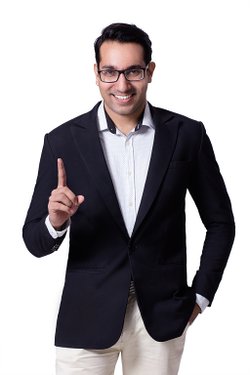 "A powerful book packed with strategies for powerful speaking…not just for perfectionists; everyone will benefit from this."
— Akash Karia, #1 Bestselling Author of 23 Storytelling Techniques from TED Talks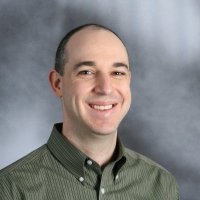 "Chock-full of valuable, easy-to-apply tips for managing your fear of public speaking."
— Jeremey Donovan, author of "How to Deliver a TED Talk"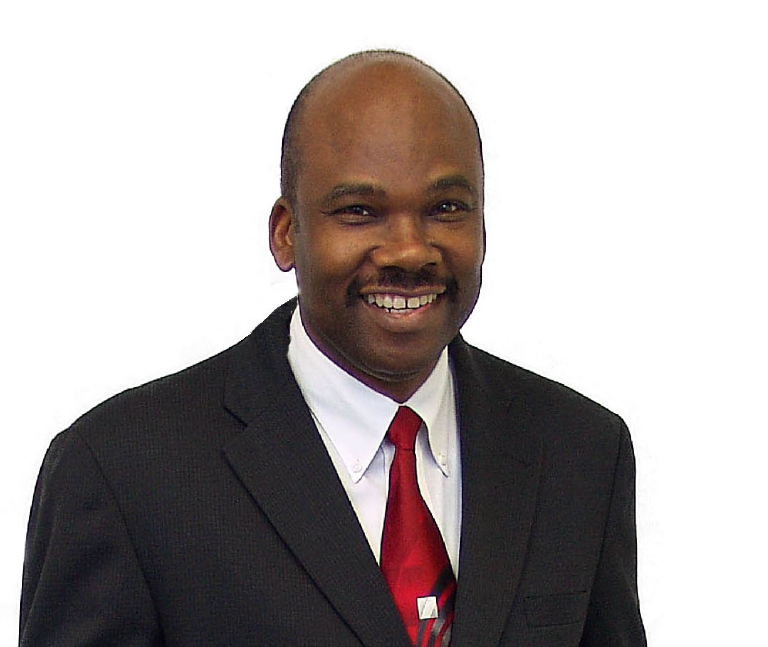 "What a cool book, a must-have for anyone who takes speaking seriously. Matt Kramer is clear in his exercises and examples on controlling fear, practice techniques and more. The Perfectionist's Guide provides the tools necessary to speak with confidence and precision. It is a must read for new speakers and a grinding stone for seasoned speakers seeking to sharpen their saw."
— Dwayne Smith, 2002 World Champion Of Public Speaking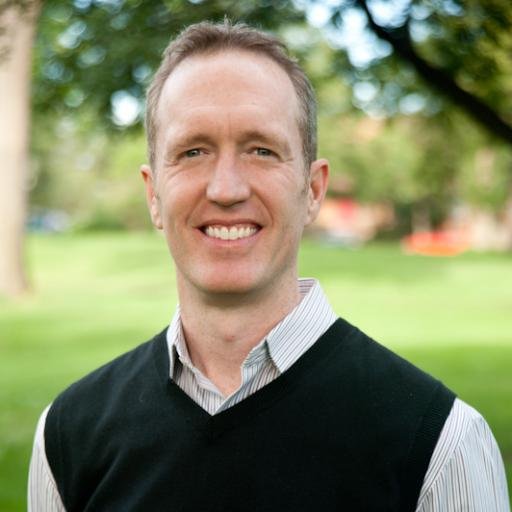 "Matt overcame his fear of public speaking – and delivers useful, down-to-earth tips for how you can, too."
— Dr. Peter McGraw; Director of the Humor Research Lab and co-author of The Humor Code: A Global Search for What Makes Things Funny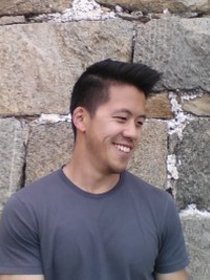 "Matt's book is well-titled. He truly covers everything from beginning to end of a successful speech in the manner of a neurotic perfectionist that allows nothing to escape his attention. In the best way, of course. There are many books that purport to teach public speaking, and this one actually does the job."
— Patrick King, author of Fearless Public Speaking and CHATTER: Small Talk, Charisma, and How to Talk to Anyone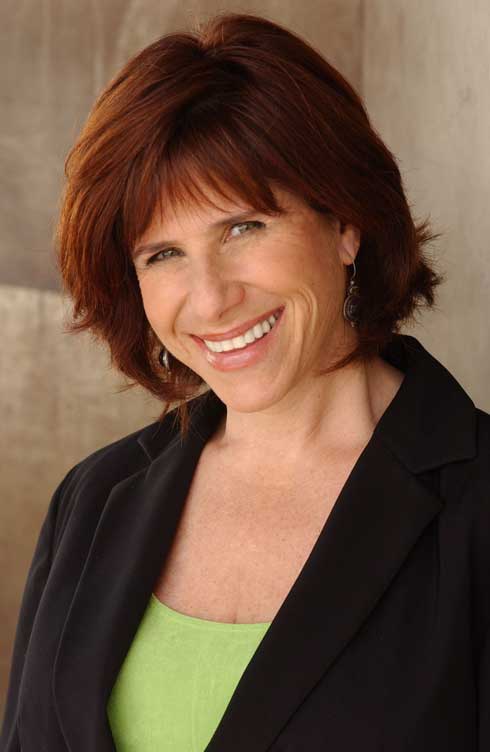 "A lot of great content, great tips, and ALMOST as good my book, The Message of You."
— Judy Carter, Author of The Comedy Bible, (Dell Books_ The Message of You (St. Martin's Press)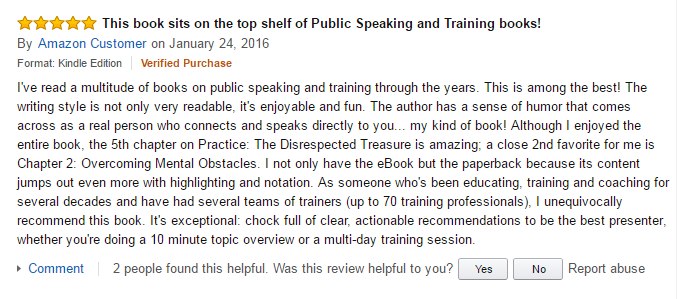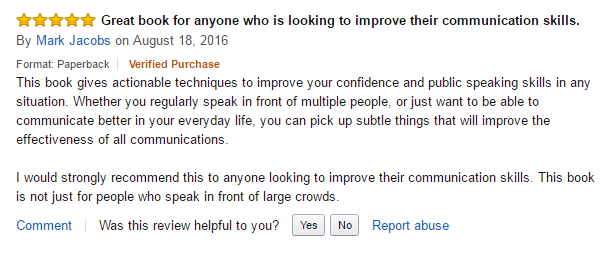 *Already read the book? Consider leaving a review.